Outstanding adjusting service begins not only with exceptional management within the claims department but in the field as well. Our primary associates have over 75 years combined experience in claims, insurance sales, marketing and customer service. These individuals understand the reality that claims is truly the customer service department of an insurance company.
Often times the only individual a policyholder may have direct contact with is the adjuster that shows up at their property after a loss has occurred. It is the sum of this person's appearance, the words they choose, the empathy they express, and their knowledge of the coverages that the policyholder will use to formulate their image of the Insurance Carrier they have chosen to meet their insurance needs.
Our adjusters are some of the best in the business and they are truly our most valuable asset. We believe that your claims should not be used as training exercises for inexperienced adjusters. We seek the best and the brightest in our field who are always willing to go that extra mile to achieve uncommon results.
While our base of adjusters may be small when compared to some other adjusting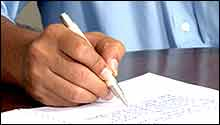 company rosters their experience is substantial with most having an average of ten years in the field and some having over twenty years of combined loss adjusting and insurance experience. Even with that experience the value of continuing education is not diminished. We continually strive to improve our knowledge through classroom education and coursework.